Swap for families
05.09.2022
Last summer we organized a swap for families. At this event families of JettyCloud could meet, chat and exchange stuff. We held the swap in a lovely cafe called Sakhli — it means home in Georgian, and it definitely gives homely vibes.
Parents were asked to bring stuff their kids no longer needed: clothes, books and toys. If you provided things for the swap, you received tickets that you could exchange for something new. 
Everything that was left behind we left on the «Shelf of kindness» in Sakhli. Any visitor can take anything he needs free of charge.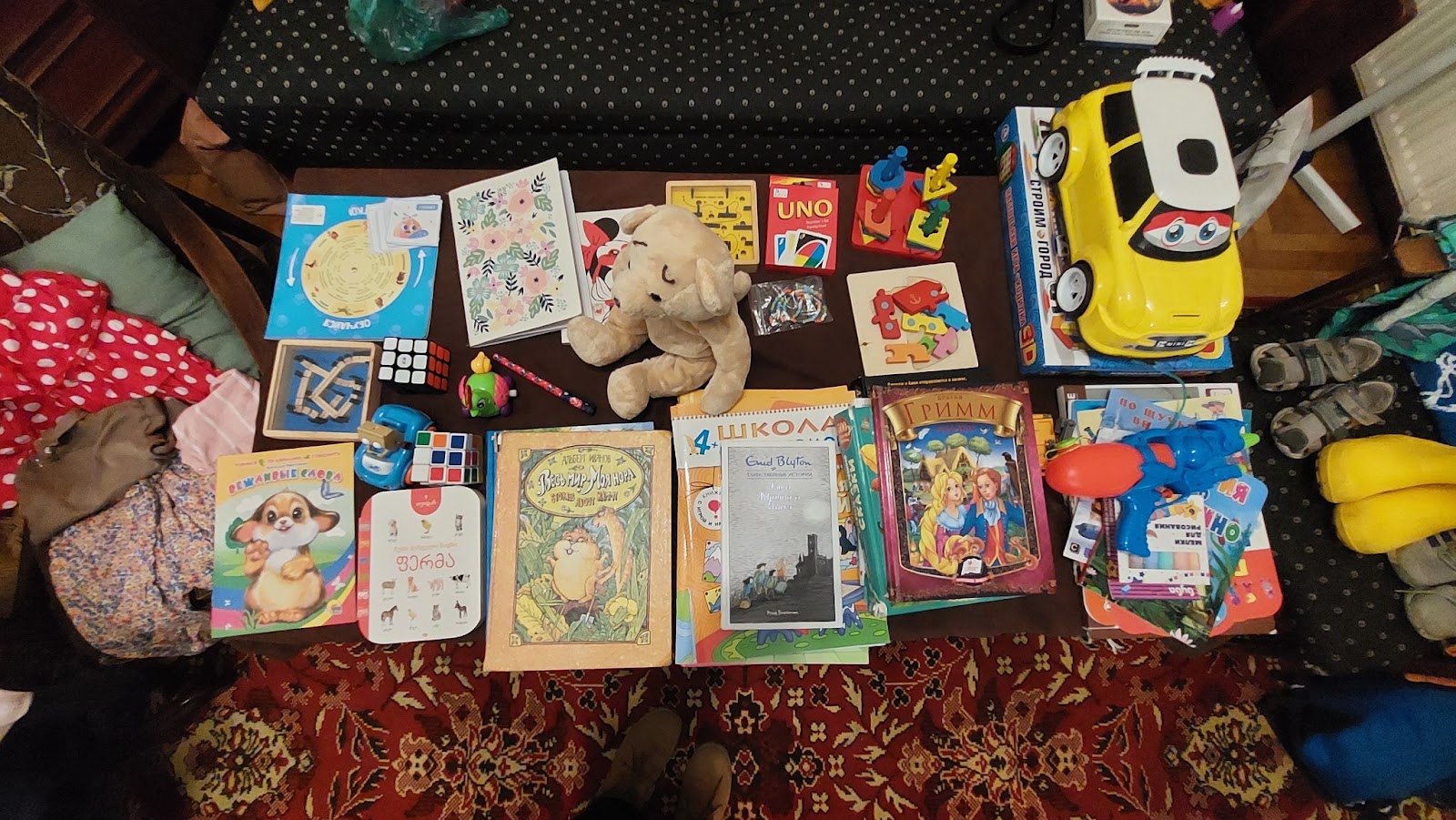 People exchanged books, toys and clothes. 
Once we were done with the swap, we continued with a spectacular bubble show. It was absolutely breathtaking for kids at the event. They could participate in the action: get bubble «haircuts» and hide in a huge bubble tube. 
After the show we had some khachapuri, traditional Georgian cheese bread. People were welcome to stay longer to enjoy the company of new friends, play with kids or discover Sakhli.     
Recommended articles
02.11.2023
Knowledge sharing