4 ways to travel from Batumi to Trabzon, Turkey
28.09.2022
Our colleagues advise on how to make a quick trip to Trabzon based on their experience.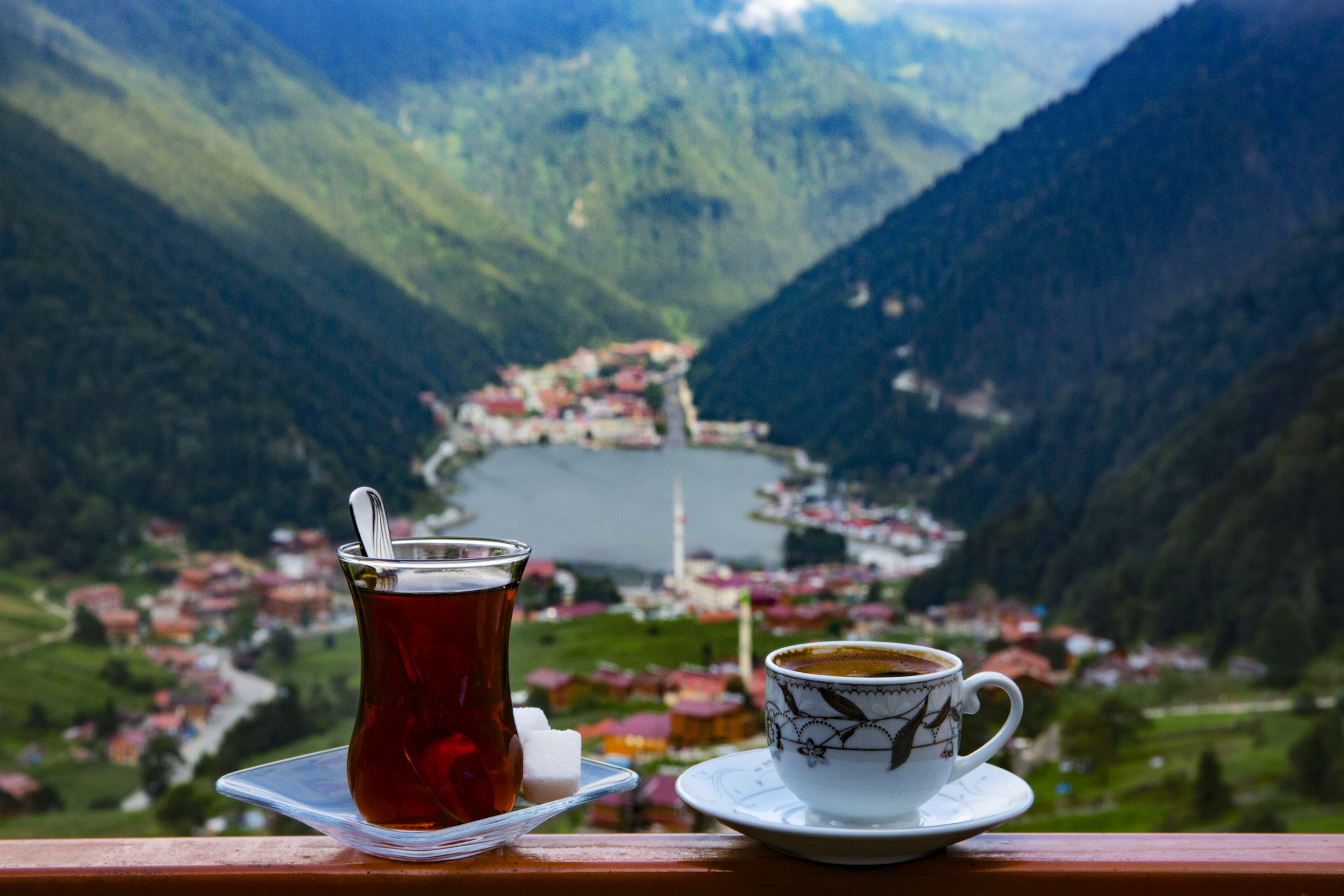 View on Trabzon
by minibus 
Alexey
I traveled to Trabzon by a minibus that goes from Tbilisi square to Sarpi. The trip took about half an hour and cost 1,5 laris.
After arriving in Sarpi I crossed the border with Turkey on foot. It took me about half an hour. On the other side there were taxis and buses waiting for the tourists. Bus drivers were helpful in telling people which route they should take. 
The rest of the trip to Trabzon I spent in a neat minibus with AC. It cost me 125 liras. Drivers accepted Georgian money — a ticket would have cost me 25 laris. The trip lasted 3,5 hours. Buses in Trabzon arrive at the city bus station.
by taxi to the border, by bus afterwards 
Alla
My friend and I took a taxi to travel to the Georgian-Turkish border. We drove along a lovely road by the seashore. 
We crossed the border in just 15 minutes, as there weren't many people going to Turkey. However on our way back there was a thick crowd of people with shopping bags and suitcases. This is why it took us more time on the way back home. 
In Trabzon we visited a huge mall called «Forum». There were a lot of shops with great deals. You can find clothes that cost two times less than in Georgia. The only thing I want to warn you about is the mobile internet. Mine didn't work so I had to travel from one wifi post to another, which was a little inconvenient.
shopping tour
Ksenia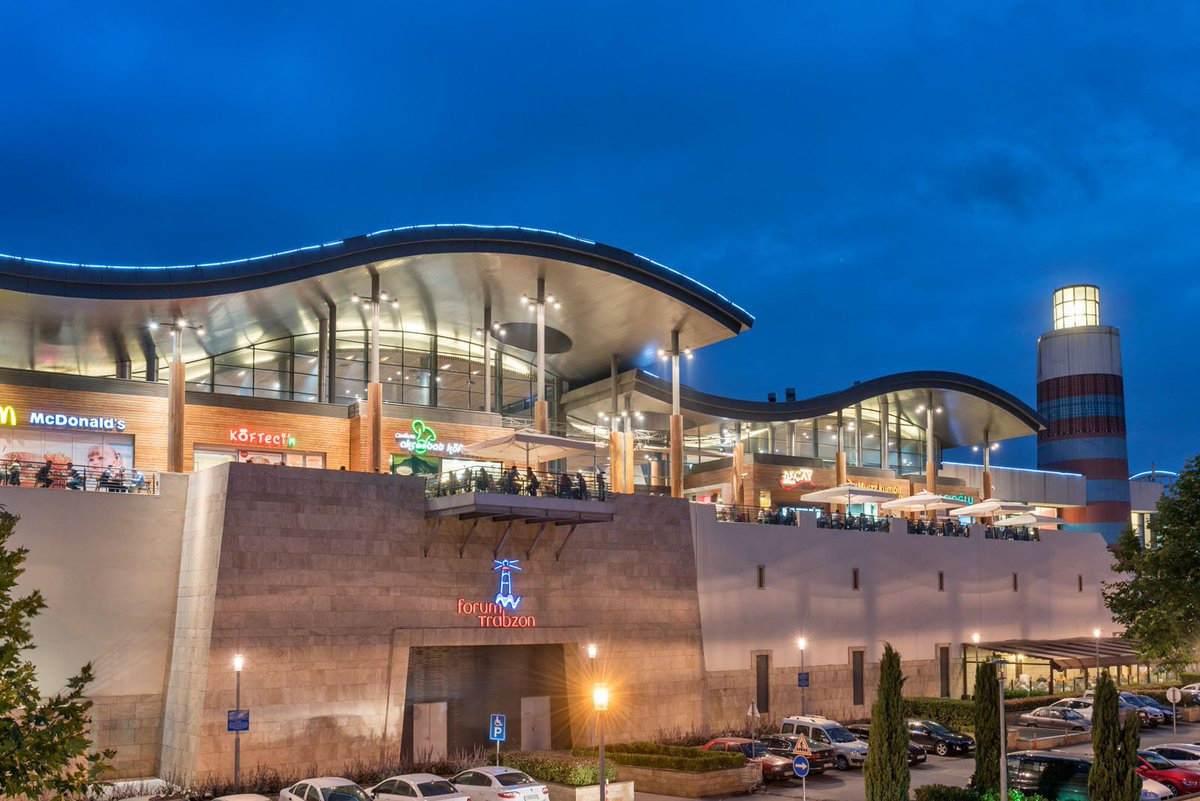 Forum shopping mall
We went to Trabzon with a company that organized shopping tours. The ticket cost 90 lari. Our bus was spacious and comfortable. There was a storage space for our suitcases, which is convenient when you are planning on buying a lot of stuff.   
Our trip started at 7 am and lasted for about 4 hours. We made a couple of stops along the way, which is why the trip was not really tiring. 
We headed straight to the shopping center «Forum». We were given 4 hours to shop and explore the food court. Clothes and food were cheaper than in Georgia, and I also found a few places I hadn't seen in Batumi. Some people in our group brought suitcases — they were pro-shoppers ready to buy everything they need. 
We had 1,5 hours of free time after the shopping. I took this opportunity to walk around the city and I quite enjoyed it — it was lovely. The only thing you shall be prepared for — people there don't usually speak English. So learn a few Turkish phrases or get you Google Translate ready. 
The road back home lasted 4 hours. Our guide showed us a little shop nearby the border — at this point I wish I had taken a suitcase too! I ended up buying honey with pollen, cheese, butter, olives and cleaning supplies — it was very cheap. 
We crossed the border quite quickly at night and came back home at 2 am. I don't recommend taking this kind of a trip with children — even we were exhausted: I slept through the next day. 
by car   
Olga
After I moved to Georgia I traveled to Turkey several times. I was curious to see less touristy areas of the country and decided to go to Trabzon by car. The trip there lasted 6 hours, 2 of which I was crossing the border. Seems like Saturday morning is not the best time for that.   
What's different about crossing the border in Sarpi, is that passengers cross it on foot, but drivers remain in cars. In my experience people cross the border on foot in about 15—30 minutes, while that car line takes a lot of time. 
Drivers need the following documents: 
passport 

driving license

vehicle license
The first line takes you to the Georgian border. Usually there are several open lanes you can follow. It took me 30 minutes to get to the border. You then proceed to the neutral zone, which ends in the Turkish security checkpoint.  
The checkpoint is in only one lane. This is where it gets tricky. With a thick current of cars going from Georgia there way too many vehicles. Nobody controls the current, which is why you get into a huge traffic jam.   
When you go through the security checkpoint, you end up at the Turkish border. If it's your first time visiting Turley, you need to park in the left lane and buy a Green Card. Then you can follow through to the passport control. My Green Card for 3 months cost 490 liras. 
Two hours later I crossed the border and picked up my passenger. Then we drove along a beautiful road by the sea.