Running Batumi
14.09.2022
Many of our colleagues participate in running races. In this article we're sharing some of their achievements.
The first Adjarian triathlon 
On July 30th the first ever Adjarian triathlon took place in Batumi. Our team was excited about the occasion: sports had always been a big part of our life. JettyCloud sponsored the event among other partners, and our people took part as triathlonists, cheerleaders and volunteers. 
We even had a winner: our colleague Aleksei, SRE Teamlead, won third place in the full triathlon for men. He shared his thoughts about the event:
«
In my hometown I used to take part in triathlons, but upon my relocation to Georgia I found out that they don't happen here, which was upsetting. But then soon after I moved to Georgia, the first Adjarian triathlon happened — and I was amazed by how well it was organized.
Batumi run 
Triathlons can be a bit too overwhelming for people, who don't like intense exercise. But worry not — Batumi offers other forms of competitions. In September a race for running enthusiasts took place. JettyCloud backed the organizers and offered our people to take part in the competition. 
The race offered various forms of participation: the length of run varied from 1 to 21 kilometers. People could take part individually or as a part of a team. One could even conquer the race with their kids! 
We are happy to share that Victor, our Sr. Software Developer, took the third place in the 10 kilometers race.  
«
The race is a great excuse to get off your couch and take part in a group exercise. The most important thing to remember is that everybody came here to have fun and enjoy other people's company!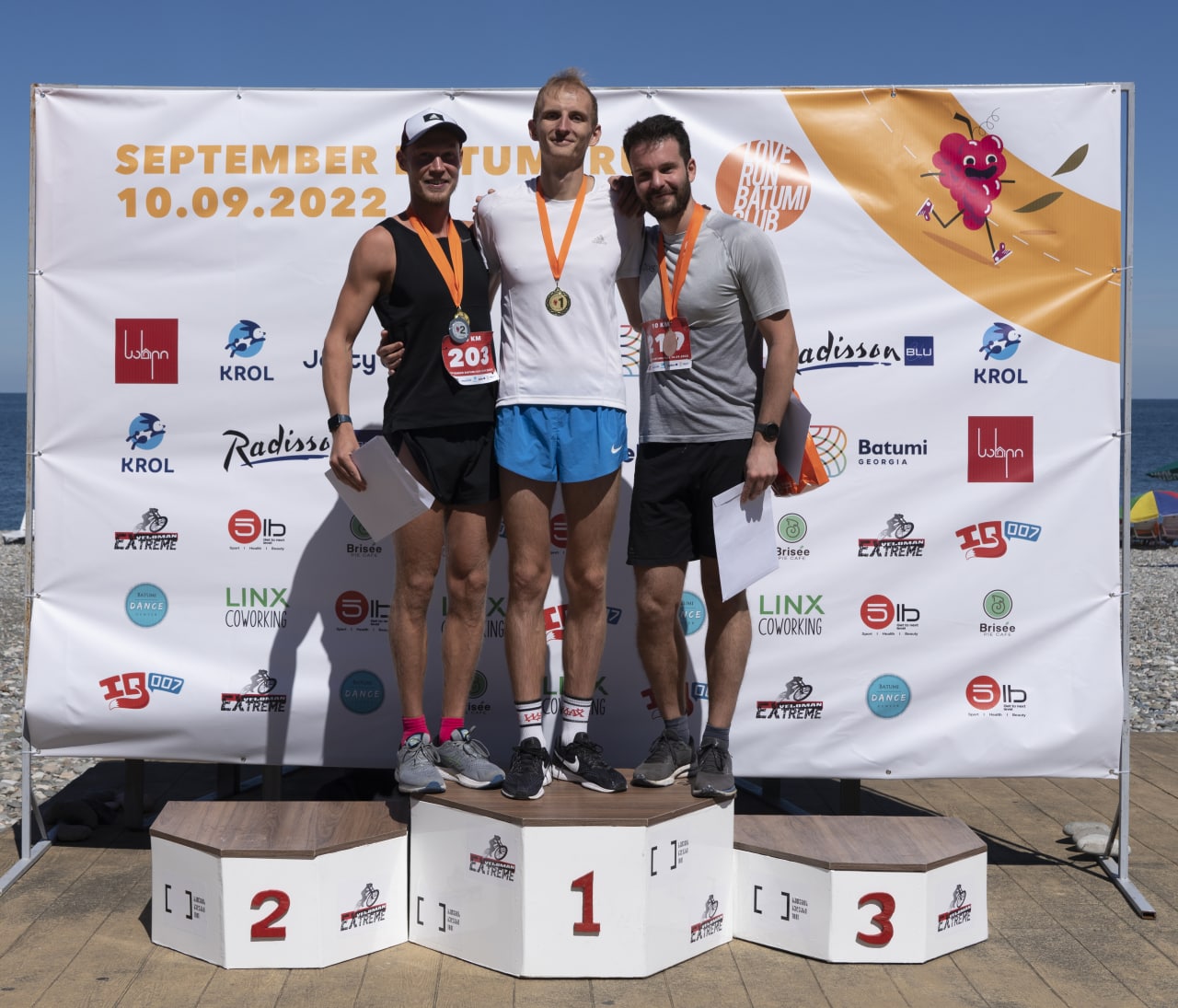 Winners of the run