Our green offices
20.01.2023
Being mindful about our planet's resources is something that both the company and our co-workers take seriously.
Tbilisi
Our office kitchens in Tbilisi are equipped with recycling bins. We work with an amazing project Parki ar minda, that collects the garbage directly at our office and sends it to recycling.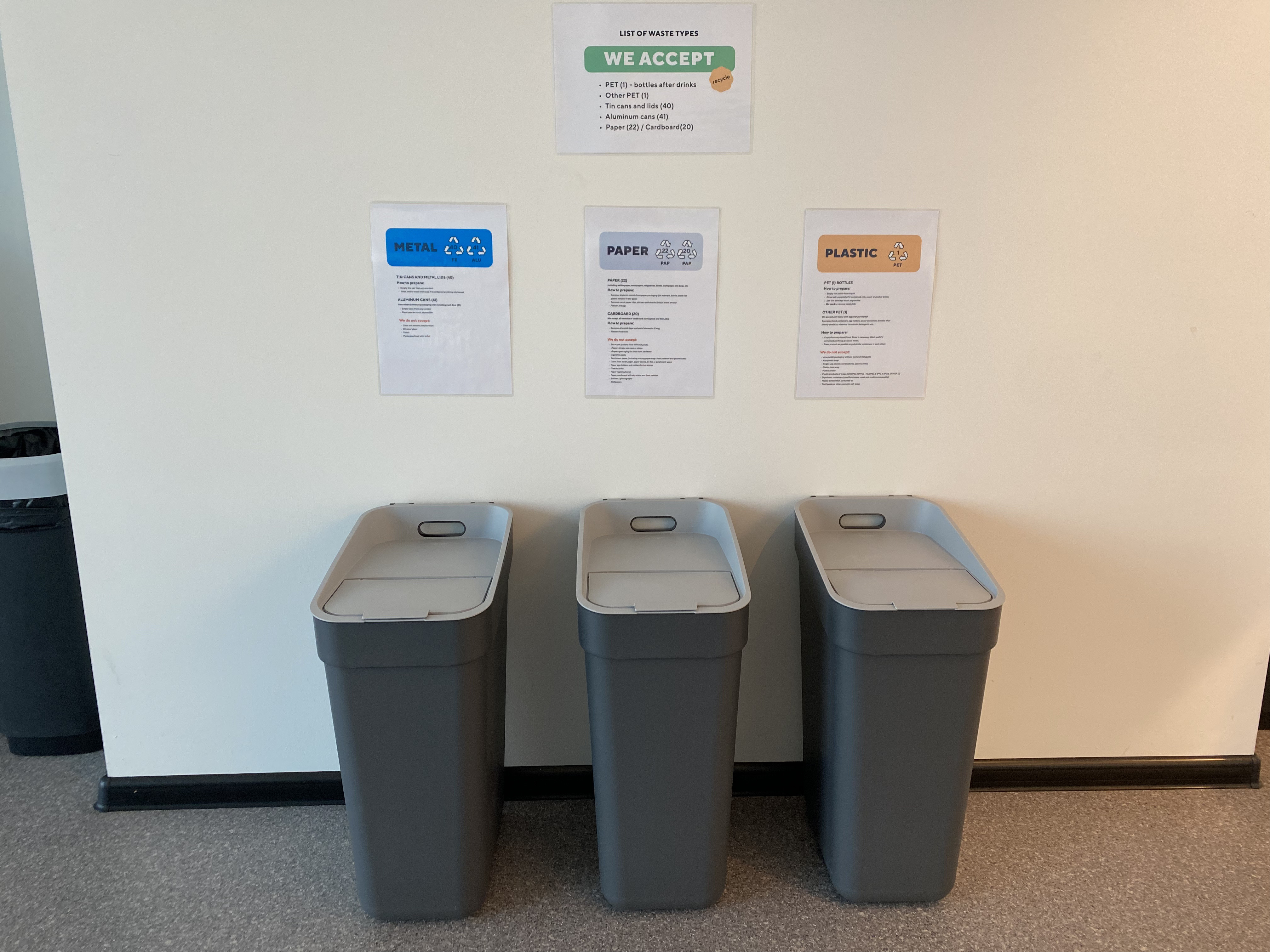 Recycling bins in Tbilisi office 
Batumi
Once you enter our office and head to the coat room, you can encounter a beautiful cosmos-rimmed mirror and two bright chairs. They were made for us by Recysleaf, an ecological company that takes recyclables and turns them into real jams. Recycleaf used 8 kg of plastic bottle caps to make our mirror rim and over 40 kg of old cables for the chairs.
We are very excited about this project, because taking care of the environment is something that we value quite a bit. That's why we collect bottle caps in the office too, and encourage our coworkers to even bring them from home. Once we have a whole bunch, we donate them to Recycleaf, so that our friends over there can make something useful out of it.